Capital of the region of Chontales, about 100 kilometers east of Managua, on the other side of the lake. Juigalpa is the administrative center of Chontales, offering a view and a beautiful panorama of the Cordillera de los Amerisques, Lake Cocibolca and Ometepe Island, with memorable sunsets.
Between rustic farmhouses, hacienda and islands on the lake, the town has a certain charm…
Climate and geography
   Juigalpa, a municipality of more than 50,000 inhabitants, is located about 140 kilometers from the capital Managua. The city is located in the central part of the country, on the other side of Lake Nicaragua, almost opposite Granada, between the northeastern coast of the lake, the mountain range of the Americas and its small valleys.
The region is tropical, it is hot, between 25 and 28 degrees all year round. The high level of humidity allows the surrounding countryside to be adorned with all the greenery. The fertile soils and abundant pastures are the reason for the economic prosperity of the region.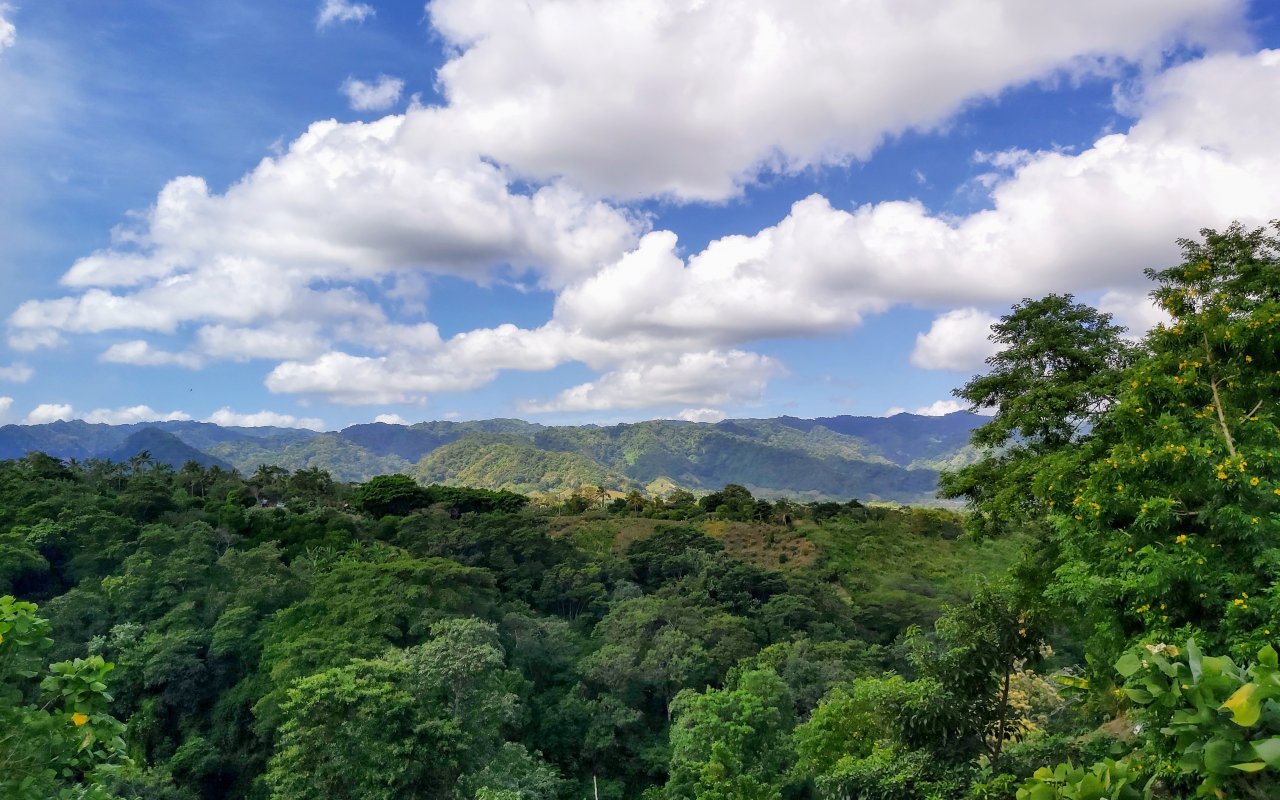 The Mayales, an 80 km long river flows not far from the city. In summer, a small local spa is located at the foot of the waterfall.
The 20 km long coast of Lake Nicaragua guarantees a certain freshness and humidity to the region. Just like the Isletas of the Sultana Granada, small islands dot the shore of the lake where the fauna and flora are rich and the tourist potential is important but barely emerging.
History
   According to some, Juigalpa would come from the Aztec which would mean "great city". Others read there a less poetic meaning: "breeding of black snails".  Another more local version, proposes the following explanation: the land is arid and the jicaros (gourds) are very present, Juigalpa would then mean "Place of abundance of jicaros".
In the 18th century, the town of Juigalpa had 34 communities or groups of workers in fincas or ranches, about 1000 people. Nearly a hundred cattle ranches, sugar mills and many farms were located in the area. Thus, the horny heads and cattle made the wealth of many families in Granada, in particular.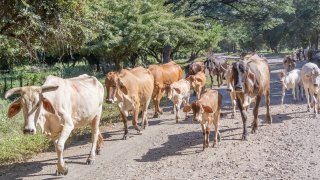 The Juigalpa region being rich in minerals, many mines are still scattered throughout the territory. The geographical location of Juigalpa, at the crossroads between Granada and the cities of La Libertad and Santo Domingo, has allowed the city a prosperous economic development, taking advantage of the transit of goods and minerals through its roads and gates.
What to do in and around Juigalpa?
   The Juigalpa region offers different points of interest :
Gregorio Aguilar Barea Archaeological Museum, which offers different stone sculptures and ancient pieces found in the mountain, the few remains and footprints of the indigenous people of Chontal
Thomas Belt Zoo which exhibits various species of national tropical fauna and some other exotic species
the village of Puerto Diaz and its small islands
Punta Mayales, surrounded by an agricultural area, a tropical forest and more than 20 islets
the villages of Santo Tomás and San Pedro de Lóvago, which in addition to livestock have petroglyphs, waterfalls and numerous caves
the mining villages of La Libertad and Santo Domingo, where the remains of the old industrial and artisanal gold mining can be seen